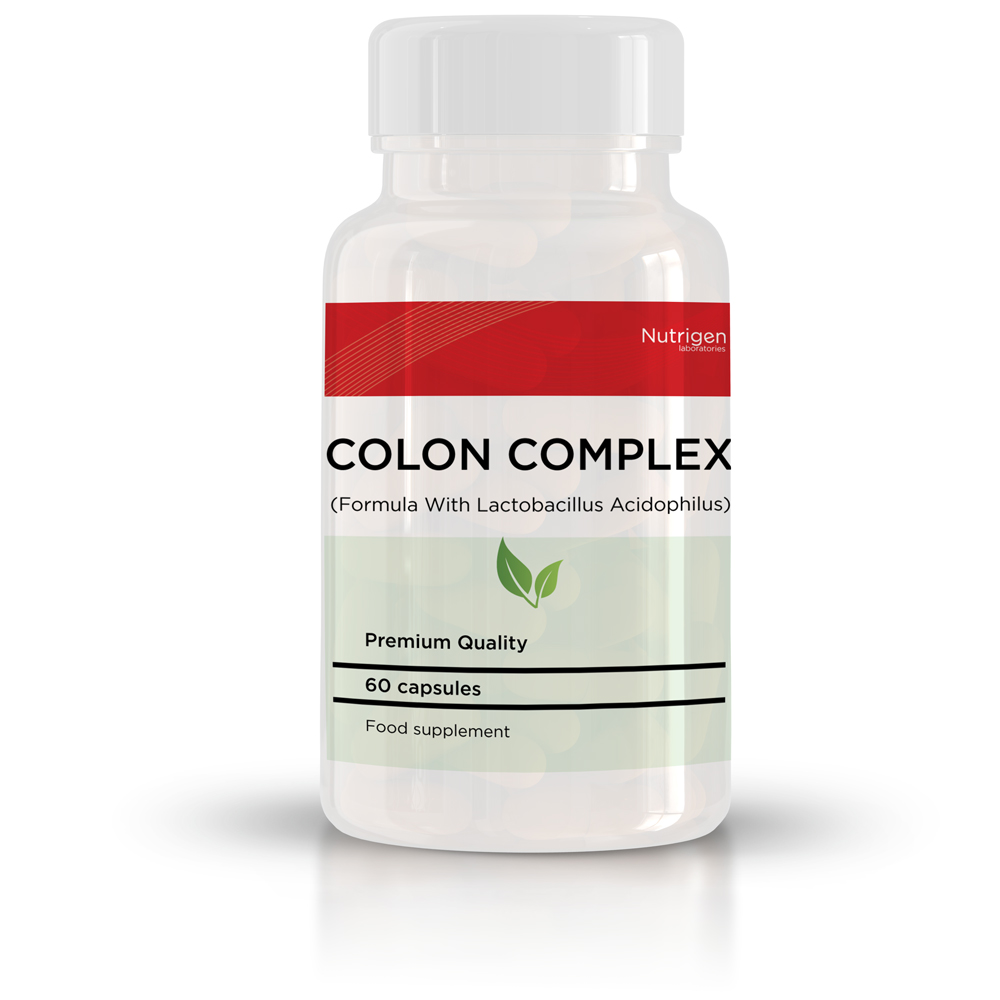 Why Use Detox Pills?
Detox formula contains probiotics and prebiotics is a special complete detoxification program. A mix of substances with a balance of fiber and laxatives, which together form a very effective solution for detoxification of the body, a colon cleansing.
KEY BENEFITS
Removes toxic substances from the body
Detoxifies the digestive system and restores its natural activity
Brings relief from constipation
In this day and age, we accumulate toxins in our bodies through various ways. Not only has our hectic lifestyle ruined our food habits, we are also living in a more polluted world. Our body is constantly accumulating toxins either from the environment or by ingesting them. Moreover, our stressful lives also induce the body to produce more toxins and provide no release, whereby it accumulates in our bodies by way of fat deposits, cellulite, lining on the colon wall etc.
While all these elements have overburdened our toxin elimination systems, we further contribute to the issue by lack of physical exercise. Our body requires physical exercise to increase the flow of oxygen through the body, which helps to eliminate toxins. However, our stagnant lifestyle contributes to the toxic buildup in our body. Not only does it adversely affect our health, it also impairs our day to day life due to build up of mental stress and negativity.
One of the best and most effective ways to maintain good health is to go through a thorough colon and body cleanse. Not only does this remove toxins from the body, it will also improve overall health, energy levels and help prevent diseases. It will also contribute positively to the overall wellbeing, both mental and physical.
Why you should try Detox pills?
Do you suffer from constipation, unexplainable weight gain or fatigue? Did you know that these problems could be related to the health of your colon?
Are your vitamins and supplements not having full impact on your health? Waste buildup in your colon may be hindering nutrient absorption. Before beginning any nutritional regimen make sure your digestive system is functioning properly.
Detox formula is an all-natural colon cleanse that will help detoxify the digestive system and restore regularity. Using Detox formula once or twice per year is key to keeping your digestive system functioning properly and eliminating buildup and toxins in the colon.
Complete cleansing treatment.
With all the colon products on the market, determining which is best can be difficult. Evaluate several key criteria when choosing a colon cleansing product. Most important, it must be a complete system.
The amount of detoxification treatments containing only fiber but contain natural laxatives that prevent the accumulation of toxins in the walls of the colon. Many have also not involve significant cleaning components such as anise or fennel, necessary for better absorption of toxins and eliminating gas.
How does Detox work?
Treatment is designed as a complete detox program.
First, the natural laxatives as Glucomannan, root extract plant Rhubarb, Licorice work to break loose excess buildup on the walls of the colon.
Then the fiber of Psyllium moves waste through the intestines toward elimination.. Fennel seed in the formula helps relieve intestinal cramping and gas.
Finally, extracts of Aloe vera, cranberry and Sea Buckthorn soothe indigestion and reduce any inflammation in the colon. Once the colon cleaned, its natural function is restored.
Detox formula includes effective probiotics (Lactobacillus acidophilus) and prebiotics (inulin), which will take care of balanced and healthy intestinal microflora.
› What are the key ingredients in Detox formula?
Indian plantain (psyllium husk) - a natural fiber that comes from the Plantago plant seeds Ovata. It is often used for its health benefits for the detoxification of the bowel and the body. Detoxification by means of the active substance by removing toxins from the gastrointestinal tract which improoves digestion. Absorbs water and swells the volume, which scrubs and cleans the intestinal walls from excess deposits.
Calcium carbonate - an enzyme neutralizing toxins in the body, also very effective for the deacidification of the body.
Cranberry Extract - According to studies, cranberries are associated with reduced incidence of kidney stones, cardiovascular disease and even cancer. Cranberries also have a preventive effect against inflammation of the urinary tract.
Inulin - it belongs to the group. of prebiotics. People familiar with the term probiotics, which supplement the levels of good bacteria in the intestines. The role of prebiotics, however, is to maintain "friendly" bacteria in the intestines. It also reduces the amount of harmful bacteria in the body. Prebiotics contribute to the overall health of the digestive tract.
Konjac - glucomannan - has many health benefits on the body. It speeds up the process of getting rid of harmful toxins from the body. Konjac contains laxatives that stimulate the intestinal wall and keep the intestines in good shape.
Aloe Vera Extract - Aloe plant is considered one of the best ways to detoxify the body. Aloe is effective for detoxification of the colon, stomach, kidney, liver and spleen. Studies have shown that it improves digestion, relieves stomach problems and even prevents the formation of ulcers. Thanks to the healing properties, it reduces inflammation in the body, improves the function of the digestive tract and promotes overall health.
Anise seeds- plant native to Greece, which is often used for its detoxifying effect on the body. It facilitates digestion and cleans the digestive tract.
Fennel seeds – has excellent effect in improving digestion, remove toxins from the body, which are then washed away through the urinary tract. It also protects the liver and prevents the retention of excess water in the body, making it ideal also in the process of losing weight.
Rhubarb root - plant native to China is a natural laxative and is often used in traditional medicine to relieve constipation and stomach problems. In addition to detoxification effects reduce the absorption of sugar into the blood, which is suitable as part of a diet. It also prevents the buildup of cholesterol and prevents cardiovascular diseases.
Liquorice root - a natural laxative with excellent cleansing and detoxifying effects. It has excellent effects on the liver detoxification and improves fat metabolism in the liver.
Sea buckthorn - contains a number of vitamins and minerals. Has snti-inflammatory properties, reduces appetite and provides the body with energy. Gives your body a feeling of relaxation and is an excellent complement to the detoxification program.
Gentian root - has anti-inflammatory effects and stimulates the proper functioning of the liver. It also activates the production of bile from the liver and digestive system.
Lactobacillus acidophilus - belongs to the group of probiotics - bacteria that are deemed beneficial to the organism. According to research, they collaborate with the body to digest food and the removal of toxins. Probiotics have many health benefits for the body - strengthening the immune system, soothe the intestinal microflora, efficient absorption of nutrients from food and many others.
Supplement facts
Serving size: 2 capsules, Servings per container: 30
| | |
| --- | --- |
| Amount per capsule | Mg./Caps. |
| Psyllium Husk | 150 |
| Calcium Carbonate | 100 |
| Cranberry Extract (36:1) 55.67mg | 2004 |
| Inulin | 50 |
| Konjac Fibre (Glucomannan 90%) 25mg | 22.5 |
| Vitamin C | 20 |
| Aloe Vera (200:1) 5mg | 1000 |
| Anise Seed (10:1) 5mg | 50 |
| Fennel (10:1) 5mg | 50 |
| Rhubarb Root (10:1) 5mg | 50 |
| Liquorice Root Extract (10:1) 5mg | 50 |
| Sea Buckthorn (10:1) 5mg | 50 |
| Gentian Root Extract (4:1) 5mg | 20 |
| Lactobacillus Acidophilus 150billion/g | 5 |
Other ingrediences: Microcrystalline Cellulose, Magnesium Stearate, Silica
Directions:

Detox formula contains 30 doses of capsules by with a mixture of
medicinal plants. It is recommended to take 1 tablet 2 times daily for 1 month. In the morning and before bedtime - preferably after a meal.
For perfect functioning of the digestive tract it is recommended to complete two such detox treatments per year. The individual therapies should be minimal slack 3-4 weeks.
The effects of the detox are frequently observed after the first week of treatment. During treatment, it is recommended to consume fresh fruits and vegetables. It is also advised to drink plenty of fluids – up to 8 ounces of water daily. Try to avoid eating processed foods.
Warning: Keep out of reach of children. If you have a medical condition, consult your doctor before taking this product. Do not exceed recommended serving size. Discontinue use and consult doctor, if any adverse reaction occur. Store in dry place. Food supplements are not intended to diagnose, treat, cure or prevent any disease. Food supplements must not be used as a substitute for varied and balanced diet. This product is not intended for pregnant women and adolescents younger than 18 years. If you have health problems and are taking medicines, talk to your doctor before taking the pills or any other dietary supplement. Keep out of reach of children.